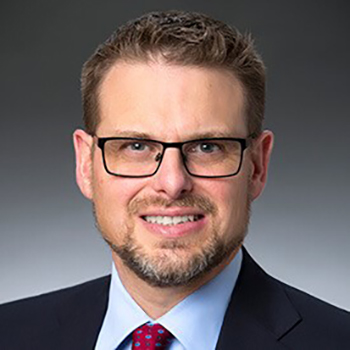 Education
University of Michigan, Ann Arbor, MI
Bachelor of Science – Biology: 1989-1994
Wayne State University School of Medicine, Detroit, MI
Doctor of Medicine: 1994-1998
Wayne State University/Hutzel Hospital, Detroit, MI
Resident in Obstetrics and Gynecology, 1998-2002
University of Texas Southwestern Medical, Dallas, TX
Fellow in Gynecologic Oncology, 2002-2006
Academic Appointment
The Cleveland Clinic – Cleveland,OH
Dept of Obstetrics & Gynecology
Assistant Staff, 2006-March 2013
University of Texas Southwestern Medical, Dallas, TX
Department of Obstetrics & Gynecology
Assistant Instructor, 2002-2006
Licensure
State of Texas, 2002 to Present
Certification
American Board of Obstetrics and Gynecology
Board Certified January 1/2009 (general)
American Board of Obstetrics and Gynecology
Board Certified April/2010 (gynecologic oncology)
Professional Organizations
American College of Obstetrics and Gynecology (ACOG),
Junior Fellow, 1998-2010
Fellow, 2011-present
Specialty Interests
Gynecologic Oncology, Ovarian Cancer, Endometrial Cancer, Cervical Cancer, Laparoscopy, Vulvar Cancer, Gestational Trophoblastic disease
Gynecologic oncologists offer an integrated approach to the diagnosis and surgical management of women's cancers and complex benign gynecologic diseases. These include cervical cancer, endometriosis, fibroids, ovarian cancer, pelvic masses, uterine cancer, vaginal cancer and vulvar cancer.
Dr. Drake can talk with you about a full range of effective, innovative treatment options. Dr. Drake is an expert in complex laparoscopic and robotic approaches, fertility-sparing surgery, and risk reduction procedures for inherited cancer syndromes:
Advanced laparoscopic surgery. This is an effective minimally invasive technique that has been shown to result in shorter hospital stays, less discomfort and a shorter recovery period.
Robotic surgery. This approach has the same advantages as advanced laparoscopy, and it allows surgeons to operate with increased precision and accuracy while minimizing trauma to surrounding tissues.
Link to Dr. Drake's Publications on Research Gate
https://www.researchgate.net/scientific-contributions/11328475_Richard_D_Drake
List of Current Hospitals
St. Luke's The Woodlands
Methodist Hospital the Woodlands
Memorial Hermann The Woodlands
Methodist Willowbrook Hospital
Tomball Regional Medical Center Conroe Regional Medical Center
Kingwood Regional Hospital
Houston Northwest Hospital